Ysha (Martha) Oakes
Founding Faculty, AyurDoula, LMT, Author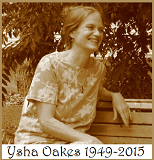 Ysha first heard whispers of Ayurveda for mama and baby with her daughter's pregnancy, 35 years ago. All 3 of her children were birthed naturally, but with the third she experienced the difference 6 weeks of Ayurvedic postpartum care can make. Trained in 1991 as a Maharishi Mother and Baby Care Technician, in 1995 she founded the Postpartum AyurDoula training at the Rocky Mountain Institute of Yoga and Ayurveda, and at age 61 became a licensed massage therapist after 20 years of AyuDoula care and massage work. She has offered therapeutic aromatherapy in her practice since 1997.
Ysha is author of the e-book set, Touching Heaven, Tonic Postpartum Care/Recipes with Ayurveda and numerous articles, and has presented at NAMA (Ayurveda) national conferences and the MANA (midwives') national conferences. With blessings from Dr. Vasant Lad, Ysha founded Sacred Window Ayurveda, offering online and hands-on trainings for beginning to postgraduate Ayurvedic students, from 6 experienced faculty, in over 35 courses. She lives in Albuquerque, NM, and continues her 40 year interest in self-realization.
Sadly, Ysha passed away May 25, 2015. Those listed below, plus countless others, continue her work.
---
Ahara Vatter
Ahara is a national Massage CE provider for 5 of our courses, an Ayurvedic Post Partum Doula, 40-Day Yogic Savadar, Pancha Karma Therapist, B.A. (Psychology), an Advanced Alchemical Aroma-therapist, Severe Trauma recovery specialist, Watsu, Healing Dance and Aquatic Bodywork instructor, has worked with Hawaiian Kahunas, taught yoga for 20 years and used yoga, meditation and water for her own personal rehab from debilitating accident.  She works in Santa Fe NM with her trauma and life transitions team, seeing firsthand the lifelong difficulties in intimacy resulting when mothers and babies are not bonded.  Ahara is often called on to support adults for deep mother/child bonding. She is a gifted teacher and healer, and assists Ysha in massage, aromatherapy and Ayudoula foundations trainings. Ahara is currently developing the Ayudoula Bodywork and Massage offerings at Sacred Window.
---
Christine Devlin Eck
Christine is Sacred Window's Mentoring Coordinator and Program Advisor, Ayurvedic Practitioner, Birth and Postpartum Doula and mother of 4. To learn more about her: http://www.redspringayurveda.com.
---

Suzanne Ropiequet
Acting coordinator and webmaster of Sacred Window School. Trained since 1998 in Ayurvedic medicine in US and India. Pancha karma clinician and instructor. Trained with Ysha in 2012 and became active in Sacred Window School offering adminstrative support to Ysha since 2014.
---
Ashlee Sakaishi Wilkin
Ashlee is an Ayudoula Mentor for Sacred Window School and is helping to develop new programming for our Postpartum Educator program.  She has a BS in Nutrition, is a Clinical Ayurvedic Specialist, Pancha Karma Specialist and Certified Massage Therapist, and also a Labor Doula, Ayurvedic Postpartum Doula, Birth Into Being Apprentice and Ayurvedic Herbalist.
---
Emma Gamelsky
Emma Gamelsky is a mother, Ayurvedic practitioner, doula and maternal child health director for the New Mexico March of Dimes. She specializes in women's wellness and postpartum care.  Currently, she's working with Sacred Window School to develop a postpartum cooking blog and an online market for AyuDoulas and their clients.
---
 Other mentors and affiliated faculty include:
(in alphabetical order)
Sonya Bastow
Sonya Bastow, CPPAD, is a certified Ayurvedic Postpartum Doula. She trained with Ysha Oakes and Saraswati Burhman in 2002 through the Rocky Mountain Institute of Yoga and Ayurved and has been serving families in the area with her highly appreciated AyurDoula services since. Sonya has co-taught with Ysha for two years with her clear, practical voice from years of intimate and professional experience. She also studied CAPPA's Birth doula, Postpartum doula and Lactation Educator trainings. Sonya is the devoted mother of two and has lived in Boulder, Colorado with her family since 1993. To learn more about her: www.metadoula.com. Sonya is currently acting as an Ayudoula consultant to Sacred Window School.
---
Su Bowerman
Specializing in Mother and Baby Massage, Postpartum nutrition, Ayurveda treatments, Yoga and Meditation. Currently working with Ann Revington and Sacred Window school to develop Mother Baby training programs abroad.
Ameya Duprey
Ayudoula, Ayudoula Mentor, Ayurvedic Practitioner, Massage & Cooking Instructor for SW
---
Julia Fishman
Ayudoula, Ayudoula Mentor for SW
---
Julia Jones
Postpartum Doula and Ayudoula, Ayudoula Mentor for SW (in Australia)
---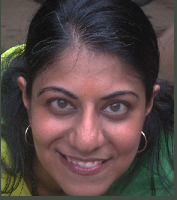 Shweta Parmar
Ayudoula, Ayurvedic Practitioner, and Marma Instructor for SW
---
Terra Rafael
Retired midwife and Certified Ayurveda Practitioner since 2001 and Certified Maya Abdominal Therapist. Terra continues her WiseWomanhood practice, focusing on health for women in all phases of their lives. She's written and published books, her latest book Ayurveda for the Childbearing Years. Terra is currently working on an updated online course for Sacred Window School entitled, Enhancing Fertility, Pregnancy, Birth & Postpartum with Ayurveda.
---
Ann Revington
Director of The Sri Sri Ayurvedic Institute where she conducts Ayurveda Bodywork & Health Practitioner trainings, Marma Chikitsa, and Mother and Baby trainings. She is a certified teacher from the Sri Sri College of Ayurvedic Science and Research in Bangalore (2005). Ann is currently working with Su Bowerman and Sacred Window school to further develop Mother and Baby trainings.
Mary Thompson
Mary is a C.A.S., P.K.S., from California College of Ayurveda where she is a senior teacher with certifications as a Clinical Ayurvedic Specialist and Pancha Karma Specialist. Mary is a graduate of the first graduating class of the College in 1997. In 2008 she received the Charaka Award for Excellence in Ayurvedic Teaching and was given the title "Ayurvedacharya" (respected teacher of Ayurveda) by Dr. Halpern. She has been an invited speaker at several Ayurvedic conferences and is a founding member and former Secretary of the California Association of Ayurvedic Medicine. She is also the founder of the non-profit organization, Everyday Ayurveda. Mary teaches as CCA and is in private practice in Grass Valley, California. She is currently working on an online Introduction to Ayurveda Course for Sacred Window School.
---
Charlotte Senseney Sternkind
Ayudoula, Ayudoula Mentor for SW