Ysha (Martha) Oakes
Founding Faculty, AyurDoula, LMT, Author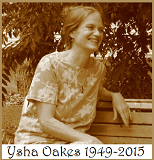 Ysha first heard whispers of Ayurveda for mama and baby with her daughter's pregnancy, 35 years ago. All 3 of her children were birthed naturally, but with the third she experienced the difference 6 weeks of Ayurvedic postpartum care can make. Trained in 1991 as a Maharishi Mother and Baby Care Technician, in 1995 she founded the Postpartum AyurDoula training at the Rocky Mountain Institute of Yoga and Ayurveda, and at age 61 became a licensed massage therapist after 20 years of Ayudoula care and massage work. She offered therapeutic aromatherapy in her practice since 1997, and was broadly considered an expert in perinatal essential oil applications.
Ysha is author of the e-book set, Touching Heaven, Tonic Postpartum Care/Recipes with Ayurveda, developed an extensive training curriculum at Sacred Window School, authored numerous articles and blogs, and presented at NAMA (Ayurveda) national conferences and the MANA (midwives') national conferences. With blessings from Dr. Vasant Lad, Ysha founded Sacred Window School in 2010, and started offering live online webinars and hands-on trainings, for beginning to postgraduate Ayurvedic students.  With the help of 6 experienced faculty, over 35 courses and 3 professional AyuDoula programs, Ysha developed an avid and respected following throughout the world. She lived in Albuquerque, NM, and while working night and day to develop her school also actively pursued her 40 year spiritual interest in self-realization. She was widely loved and respected for her kind and generous nature, her loving heart, and her vast knowledge of Ayurvedic postpartum care.
Sadly, Ysha passed away suddenly on May 25, 2015. She is survived by 3 children and a large extended family.  Those listed below, plus countless others, continue her work.
---
Administrators
---

Suzanne Ropiequet
Suzanne is Sacred Window's administrator and webmaster. Starting her career in the high-tech industry in the early 80s, Suzanne turned her attention to studying Vedic philosophy, meditation, Yoga, and hypnotherapy in the 90s. This brought her into contact with Ayurveda, which she began earnestly studying in 1998 at the California College of Ayurveda (CCA), and later at the Ayurvedic Institute, Mount Madonna Institute (MMI), Ayurved Sadhana, and several locations in India. Suzanne has practiced Ayurveda for several years, with an innovative specialty that combines Ayurvedic principles with south Indian body therapies and hypnotherapy.  She is also a NAMA Practitioner, Panchakarma clinician, and massage therapist, and has served as faculty and instructor for both CCA and MMI for several years. In 2012, Suzanne started training with Ysha, and later became active in Sacred Window School, offering adminstrative support to Ysha to help her develop her online classrooms.  When Ysha died in 2015, Suzanne volunteered to be acting director of the school, because of her close association with the technical aspects of the school.  This acting position has gradually evolved into a more active day-to-day administrative role over the past two years.  Suzanne and Christine work closely to keep the former Sacred Window School alive, and are slowly transforming it to carry this legacy forward.
---
Christine Devlin Eck
Christine is Sacred Window's Mentoring Coordinator and Program Advisor, and also is one of our Mentors.  She has an extensive background as an Ayurvedic Practitioner and Birth and Postpartum Doula, and is an busy mother of 4, most of whom have been brought into the world using the principles we teach.
To learn more about Christine: http://www.redspringayurveda.com.
To reach her for learning more about our Sacred Window Mentoring programs: sacredwindowprograms @ gmail.com.
---
---
Ayudoula Mentors
<<in alphabetical order>>
---
 Ameya Duprey
Ameya is a mother, teacher, Ayudoula, Panchakarma Therapist, Certified Massage Therapist, healer and postpartum cook.  She is also a Sacred Window mentor and a NAMA PACE provider, offering hands-on classes in Ayurvedic Postpartum Care and Nutrition.  Ameya's healing journey with Ayurveda began when she met her teacher Dr. Alakananda Devi at her in Boulder, CO in 2000. After developing a close relationship with her, she enrolled in the Alandi Ayurvedic Gurukula in 2001 and graduated as a Panchakarma Therapist in 2003.  After graduation she became a faculty member of Alandi Ayurvedic Gurukula as the Panchakarma therapies teacher. In 2008 Ameya moved her practice, Samadhi Ayurveda and Massage, from Colorado to Nevada City, CA, offering massage, Ayurvedic therapies and panchakarma detoxification at her office, and residential retreats the Sierra Nevada foothills. In 2011, Ameya chose to utilize her gifts as a nourishing healer, ayurvedic cook and therapist to assist new mothers through the postpartum transition period and began a new journey as an AyuDoula (Ayurvedic postpartum doula). This has become a new passion for her and compliments her Panchakarma practice very well. She now offers a conscious conception program, which emphasizes both partners to have at least one round of Panchakarma detoxification before conception allowing for a healthy child with a strong constitution to be consciously created.  Ameya happily lives with her family in rural Nevada City, CA. She enjoys being close with nature, has a large organic garden and devotes much of her time to service and prayer. To learn more about what she does, check out her website: Samadhi Ayurveda & Massage.
---
Julia Fishman
Ayudoula, Ayudoula Mentor for Sacred Window.
---
Emma Gamelsky
Emma Gamelsky is a mother, an Ayurvedic health practitioner, doula and community health advocate.  She has graduated from the Colorado College, California College of Ayurveda, and Sacred Window School for Newborn and Maternal Health.  She currently works as an Ayurvedic postpartum doula for New Life Birth Services, as a mentor for student AyuDoulas and as the Maternal Child Health Director for NM March of Dimes.  As an Ayurvedic doula, she works closely with each family to ensure preparation and support during the six weeks after baby is born.  Through individualized health plans and specially prepared Ayurvedic meals, mothers experience deep rejuvenation and recovery after birth.  With Emma's care, mothers often experience a smooth postpartum period, abundant milk supply, increased energy and less digestive upsets and emotional ups and downs.  Emma's wish for the world is that every family receives the love and support they need, during their sacred postpartum window. Currently, she's working with Sacred Window School to develop a postpartum cooking blog and an online market for Ayudoulas and their clients.  To learn more about what she's up to:  New Life Birth Services.
---
Charlotte Senseney Sternkind
Charlotte is a very busy postpartum and birth doula in Austin, Texas, and is also mentoring students for Sacred Window. She got her start in this field over 14 years ago as a DONA certified birth doula and massage therapist.  In 2013 she discovered Ysha's work and began studied extensively with her, becoming a Certified Ayurvedic Postpartum Doula (CPAD) and Ayurvedic Postpartum Bodyworker & Infant Massage therapist in 2014.  A Licensed Massage Therapist since 2000, Charlotte also brings to her holistic and active Doula practice the practices of Arvigo Abdominal Massage, Surya™ bodywork, Lymph Drainage massage, and Reiki, and also specializes in the use of Bach Flower Therapy healing essences for health and well-being.  She currently teaches classes on Breast Care, Ayurvedic Infant Massage, and Self-lymph Drainage. Charlotte has recently served in Central Texas Doulas Association, and remains active in the Austin community. Here's how Charlotte views her work, "I am constantly surprised and rewarded when I see mothers and fathers handle all the stressful challenges of childbearing and parenting with such grace. I feel blessed to use my skills and talents to help them realize their desire to create and experience a more fulfilling childbearing year and postpartum window. I especially love seeing how quickly mamas recover and are empowered in their life and with their family through Ayurvedic postpartum care. My most sincere hope is that in working together with new mothers and their families, I can help them become instilled with the principles I teach, leading to a healthier life for everyone, as they put this profoundly loving system of self-care into action."  To learn more about what Charlotte is doing, check out her website at: AyurDoula Postpartum Doula Services.
---
Ashlee Sakaishi Wilkin
Ashlee is an Ayudoula Mentor for Sacred Window School and is helping to develop new programming for our Postpartum Educator program.  She has a BS in Nutrition, is a Clinical Ayurvedic Specialist, Pancha Karma Specialist, Certified Massage Therapist, and also a Labor Doula, Ayurvedic Postpartum Doula, Birth Into Being Apprentice and Ayurvedic Herbalist.  Ashlee has been fascinated and inspired by birth, babies, and pregnant mama bellies since she was a little girl.  Growing up, she witnessed the birth miracle of baby animals many times at her mom's Veterinary hospital.  This and other life experiences planted the seed for her life-long interest in birth work.  After receiving a BS in Clinical Nutrition at Cal Poly, Ashlee turned her attention to a more holistic and spiritual approach to healing, and found it in Ayurvedic Medicine.  After graduating from the California College of Ayurveda in 2011 she began her journey back to her original passion in the field of birth work — receiving extensive Ayudoula training from Ysha Oakes, as well as Birth Doula training from a DONA certified program. She is passionate about transforming our cultural perspective on pregnancy, birth, postpartum, and parenting by bringing back ancient wisdom for the modern family. Ashlee encapsulates her path in this way, "I am so inspired by the opportunity pregnancy, birth, and postpartum offers us to evolve, transform, and create who we are as people and as parents.  It is part of my mission to continue to explore the transformative opportunity and to provide clients, friends and families with the tools to go deeper and experience more as people, parents and families. I believe strongly that birth is powerful and hugely transformative."  Ashlee currently has a thriving practice, working with midwives in Northern California to provide Ayurvedic prenatal and postpartum care and also supporting mamas throughout California, Arizona, Nevada, Massachusetts, Nevada, and Oregon as a traveling Ayudoula. To learn more about her, check out her website at Life Nectar.
---
---
Advisors and Faculty
<<in alphabetical order>>
---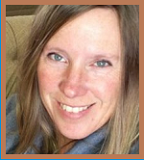 Sonya Bastow
Sonya Bastow, CPPAD, is a certified Ayurvedic Postpartum Doula. She trained with Ysha Oakes and Saraswati Burhman in 2002 through the Rocky Mountain Institute of Yoga and Ayurved and has been serving families in the area with her highly appreciated AyurDoula services since. She also studied CAPPA's Birth doula, Postpartum doula and Lactation Educator trainings.  Sonya co-taught with Ysha for two years with her clear, practical voice from years of intimate and professional experience. Sonya is the devoted mother of two and has lived in Boulder, Colorado with her family since 1993. To learn more about her: www.metadoula.com. 
---

Su Bowerman
Specializing in Mother and Baby Massage, Postpartum nutrition, Ayurveda treatments, Yoga and Meditation. Currently working with Ann Revington and Sacred Window school to develop Mother Baby training programs abroad.
---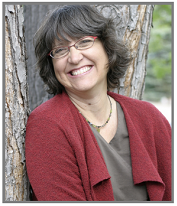 Terra Rafael
Terra Rafael, retired midwife, is a Certified Ayurveda Practitioner since 2001 and Certified Maya Abdominal Therapist. Terra continues her WiseWomanhood practice, focusing on health for women in all phases of their lives. Writing is both a work and a love. She's written and published books and be featured in several magazines; her latest book is Ayurveda for the Childbearing Years, which is available on the Sacred Window website.  She worked on Big Mama Rag feminist news journal in the 1970's and created Natural Transitions Magazine, on holistic approaches to end of life in the 2010's. Check out her work on Wisewomanhood.com.
---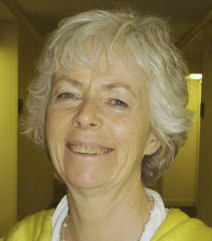 Ann Revington
Director of The Sri Sri Ayurvedic Institute where she conducts Ayurveda Bodywork & Health Practitioner trainings, Marma Chikitsa, and Mother and Baby trainings. She is a certified teacher from the Sri Sri College of Ayurvedic Science and Research in Bangalore (2005). Currently working with Su Bowerman and Sacred Window school to develop Mother Baby training programs abroad.
---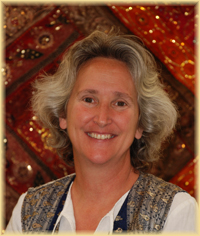 Mary Thompson
Mary is a C.A.S., P.K.S., from California College of Ayurveda where she is a senior teacher with certifications as a Clinical Ayurvedic Specialist and Pancha Karma Specialist. Mary is a graduate of the first graduating class of the College in 1997. In 2008 she received the Charaka Award for Excellence in Ayurvedic Teaching and was given the title "Ayurvedacharya" (respected teacher of Ayurveda) by Dr. Halpern. She has been an invited speaker at several Ayurvedic conferences and is a founding member and former Secretary of the California Association of Ayurvedic Medicine. She is also the founder of the non-profit organization, Everyday Ayurveda. Mary teaches as CCA and is in private practice in Grass Valley, California. She is currently working on an online Introduction to Ayurveda Course for Sacred Window School.
---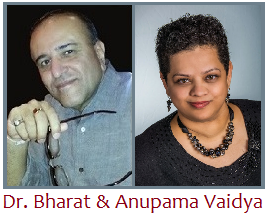 Dr. Bharat Vaidya & Anupama Vaidya
---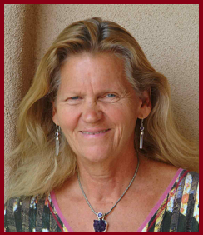 Ahara Vatter
Ahara is a national Massage CE provider for 5 of Sacred Window's courses, an Ayurvedic postpartum doula, 40-Day Yogic Savadar, Pancha Karma Therapist, B.A. (Psychology), an Advanced Alchemical aromatherapist, Severe Trauma recovery specialist, Watsu, Healing Dance and Aquatic Bodywork instructor, Craniosacral Therapy, has worked with Hawaiian Kahunas, taught yoga for 20 years and used yoga, meditation, and water for her own personal rehab from a debilitating accident.  She works in Santa Fe, NM with her trauma and life transitions team, seeing firsthand the lifelong difficulties in intimacy resulting when mothers and babies are not bonded.  Ahara is often called on to support adults for deep mother/child bonding. She is a gifted teacher and healer, and advises Sacred Window in massage, aromatherapy, and Ayudoula foundations trainings and curriculum. Ahara is currently developing the Ayudoula Bodywork and Massage offerings for Ayurved Sadhana and travels extensively throughout the southwest to offer her expertise and training.