Ysha (Martha) Oakes, Founding Faculty, AyurDoula, LMT, Author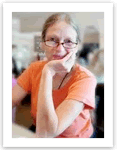 Ysha first heard whispers of Ayurveda for mama and baby with her daughter's pregnancy, 35 years ago. All 3 of her children were birthed naturally, but with the third she experienced the difference 6 weeks of Ayurvedic postpartum care can make. Trained in 1991 as a Maharishi Mother and Baby Care Technician, in 1995 she founded the Postpartum AyurDoula training at the Rocky Mountain Institute of Yoga and Ayurveda, and at age 61 became a licensed massage therapist after 20 years of AyuDoula care and massage work. She has offered therapeutic aromatherapy in her practice since 1997.
Ysha is author of the e-book set, Touching Heaven, Tonic Postpartum Care/Recipes with Ayurveda and numerous articles, and has presented at two NAMA (Ayurveda) national conferences and the MANA (midwives') national conference. With blessings from Dr. Vasant Lad, Ysha founded Sacred Window School, offering online and hands on trainings for beginning to postgraduate Ayurvedic students, from 6 experienced faculty, in over 35 courses. She lives in Albuquerque, NM, and continues her interest in self-realization of 40 years.
---
Suzanne Ropiequet, Acting Transition Manager
Clinical Ayurvedic Specialist, PK Specialist, LMT
---
Sonya Bastow, Certified AyurDoula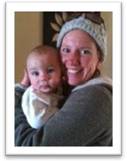 Sonya Bastow, CPPAD, is a certified Ayurvedic Postpartum Doula. She trained with Ysha Oakes and Saraswati Burhman in 2002 through the Rocky Mountain Institute of Yoga and Ayurved and has been serving families in the area with her highly appreciated AyurDoula services since. Sonya has co-taught with Ysha for two years with her clear, practical voice from years of intimate and professional experience. She also studied CAPPA's Birth doula, Postpartum doula and Lactation Educator trainings. Sonya is the devoted mother of two and has lived in Boulder, Colorado with her family since 1993. www.mettadoula.com
Ahara Vatter, LMT, AyurDoula

Ahara is a national Massage CE provider for 5 of our courses, an Ayurvedic Post Partum Doula, 40-Day Yogic Savadar, Pancha Karma Therapist, B.A. (Psychology), an Advanced Alchemical Aroma-therapist, Severe Trauma recovery specialist, Watsu, Healing Dance and Aquatic Bodywork instructor, has worked with Hawaiian Kahunas, taught yoga for 20 years and used yoga, meditation and water for her own personal rehab from debilitating accident.  She works in Santa Fe NM with her trauma and life transitions team, seeing firsthand the lifelong difficulties in intimacy resulting when mothers and babies are not bonded.  Ahara is often called on to support adults for deep mother/child bonding. She is a gifted teacher and healer, and assists Ysha in massage, aromatherapy and Ayurdoula foundations trainings.
Dr. Bharat Vaidya, BAMS, MD/OBGyn India

Dr. Bharat Vaidya is a skilled Ayurvedic physician who has practiced medicine in India, Europe and in the U.S., including obstetrics and gynecology, hospitals, the delivery room, elder care, public health, research and education.  His combined training in Ayurveda and Allopathy totals 13 years including postgraduate specialties in Human Sexuality and Somatic Psychology.   He has caught babies in Alabama, provided public health clinical care in Mumbai, and served private clients for many years in Colorado as well as his homeland, training Ayurvedic physicians himself in the family tradition of teaching Ayurveda.  His family lineage dates back to Sushrut.  He specializes in postgraduate education, including Ayurvedic OBGyn, ethnobotony and pharmacology, gerontology, rejuvenation, diagnostic criteria, history of Ayurveda, village wisdom and recipes, the bio-diversity of medicinal plants, and Ayurvedic food preparation, along with his wife, Anupama Vaidya.
Terra Rafael, Certified Ayurvedic Practitioner and Midwife

Terra offers Ayurveda, Mayan Abdominal Massage, Reiki and other healing arts to women in Boulder County, Colorado and teaches about Ayurveda for the childbearing year at schools and conferences across the county. Her book, Ayurveda for the Childbearing Year is a primer for self care and beginnings for practitioners wishing to offer Ayurveda to women.  She is a retiring midwife, teaching "Enhancing Fertility, Pregnancy and Birth with Ayurveda" for Sacred Window.  www.wisewomanhood.com
Mrs. Anupama Vaidya, E.E., MS, Ayurvedic Cook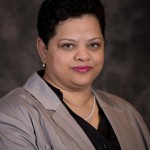 Anupama Vaidya is a software engineer, skilled Ayurvedic cook, and mother of two growing boys. She co-teaches with her husband, Dr. Bharat Vaidya, for the herbal preparation and cooking hands on classes. Her cooking classes offer flavorful Indian style, gluten free, and most important, Ayurvedic preparations for different doshas, seasons and conditions. Their class notes are detailed and clear with valuable recipes and information. She teaches many delicious recipes for prenatal, postnatal and baby nutrition and health care. Anupama also co-teaches medicinal preparations for the Aushad Kriya and Rasayana classes, including decoctions, compounding, making infusions, cough syrups, medicated ghees, rasayanas, and family health care recipes. Her recipes are easy to make, straightforward, and utterly delicious.
Susanna Andrews, Ayurvedic Practitioner, Fiber Artist
Susanna has served Ayurvedic Institute Panchakarma clients as their Ayurvedic consultant and educator, and works alongside Dr. Vasant Lad and Ed Danaher since 2005.   She teaches a delightfully right brained version of our Discovering Ayurvedic Medicine core course.  She is also a creative and successful fiber artist and colorist of many years, weaving tapestries of great beauty and skill.  Susanna lives in the Sandia Mountains with her cat, Smoke Walker, and often visits her new grandchild in Washington State, who has inspired her heart to work with us for the sake of mothers and children everywhere.
Renay Oshop, Vedic Astrologer, Sanskrit Professor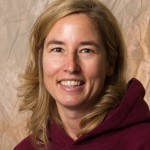 Renay Oshop has read thousands of astrological charts a year for over 10 years and specializes in Ayurvedic Medical Astrology. She also teaches Sanskrit and Vedic Astrology at Alandi Ayurveda Gurukula. Her teachers include Hard deFauw, Dr. Vasant Lad, and India practicums. Her "past life" mathematics career found her at age 21 on faculty at the University of Colorado Health Sciences lab, in Boulder Valley Schools, and Metropolitan State College in Denver. Her sattva reflects the years of devoted spiritual practice. She has gracefully accepted advisory role with our school and clinic projects as well. She can be reached at 720-310-5455, and her website, ayurastro.com.
Sam Campbell, Financial Administrator