It is our great pleasure to announce Ayurved Sadhana's new program for 2017!

Dr. Bharat Vaidya and Anupama Vaidya worked closely with the late Ysha Oakes and Sacred Window School, over the years, to develop a defining,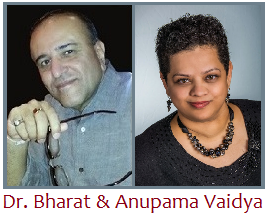 professional Ayurvedic Doula Training program.
Happily, it's now available through the Vaidyas' Ayurvedic Teaching Institute. 
---
---
This impressive 9 month program provides 27 NAMA approved credit hours and 405 total hours. It includes:
Live webinars for 6 months with exceptional faculty, starting July 5, 2017 (click on PDF blibbet for outline)
Hands-on Bodywork and Cooking Intensives in Colorado, January 3 to 17, 2018
Sixty(+) day Externship to apply what you've learned, January 18 to March 30, 2018
---
---
Here are a few of the program's features: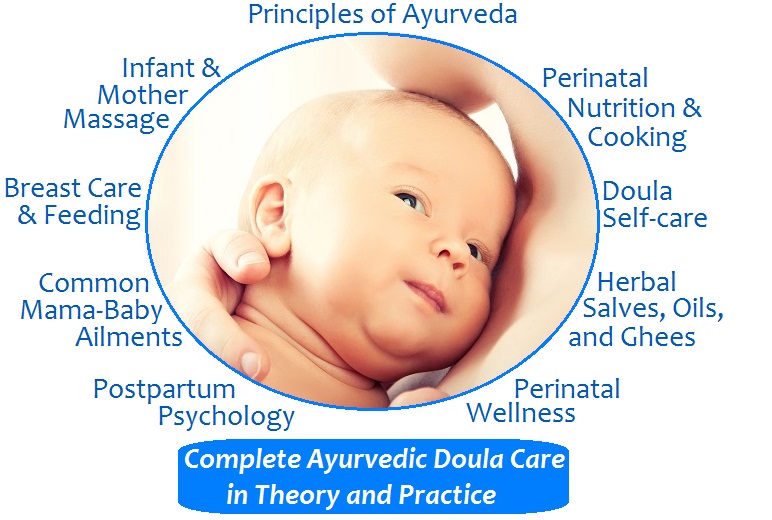 ---
---
How does this program compare to Sacred Window's online Ayurvedic Postpartum Specialist program?
The two programs are fruit from the same tree, children of the same parents–and they complement each other.  But they are quite different.
Sacred Window's online mentoring program is a foundational program that is meant to build on your previous postpartum doula and Ayurvedic training. It features part of the 'Ayudoula' curriculum (videos and writings) of the late Ysha Oakes, master Ayudoula, along with mentoring support from Ysha's former Ayudoula students.  This basic training will serve you in countless and miraculous ways to shift your understanding and perspective on postpartum care, while giving you basic practical tools. It is a convenient way to

enhance

your existing professional training,but is not a complete Doula training.
Ayurved Sadhana's Ayurvedic Doula program is a comprehensive professional training with a curriculum developed by Ayurvedic Doctor and lineage holder, Dr. Bharat Vaidya and several birthwork professionals. It is intended to provide you certification as a birthworker, with a speciality in Ayurvedic Postpartum and Perinatal Care and Nutrition.  It is a complete Doula training that is more in-depth, and also includes extensive hands-on training.  This is the program we've been waiting for and hoping for since Ysha's passing in 2015!
Sacred Window's 73 hour program is delivered from the heart, and displays the varied landscape of postpartum care through a blend of Ysha's story telling, factual tidbits, and vast experience as a long-time Ayurvedic Doula.  It is not always a linear presentation, but is packed with wisdom and some practical tips to augment your current skill set in postpartum and Ayurvedic care.  It's a good introduction to this field and can be completed on your own schedule.
Ayurved Sadhana's 405 hour program is more structured and traditional, with several highly knowledgeable teachers (some formerly from Sacred Window School) bringing their knowledge and teaching style to each topic in a unique way. It is a Live and interactive program, designed to teach you the entire scope of practice of an Ayurvedic Doula, along with sufficient practical skills in care and nutrition to begin a practice upon satisfactory completion of the 9 month program.


---
Please Note:  The two programs are from separate educational companies.
Please be aware that staff at one place may not know about the other's program.