Do you see – and feel – the need to more effectively help mothers and babies after childbirth?   So often mothers and babies experience colic, postpartum depression, infections, post surgery pain, severe fatigue, weight, hormones, constipation, overwhelm, fears, forgetfulness…
After childbirth is such a sweet and important time to be more in touch – with our natural ability to mother well, feeling balanced, conscious, stable and centered.  Enjoying the sounds, touch, sight, and smells of our baby, and bonding in the flow of love that structures such foundations for life.  Sharing this love with the rest of our family as we regain our strength from this huge labor.
There is a sacred window of time … Mother Nature wants to unfold great gifts in Mother's body, mind and spirit.  The rare conditions make for a rare opportunity. It is time for extended bonding with Baby and deeply integrating rest and rejuvenation – to naturally best serve the hours and years ahead.
Our first 42 days after birth set the stage for the next 42 years for women's health, and for Baby's health and happiness for life. Yes this all can be influenced before, and afterwards. Most powerfully, during this Sacred Window of time.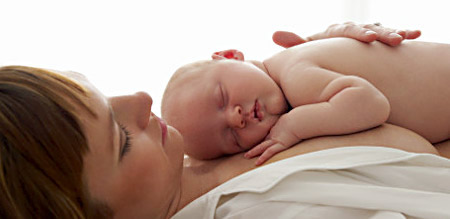 This 42 day postpartum window IS likely to be full of love, overwhelm, bliss, sleep deprivation, pain, joy, moodiness, friends offering to help, painful elimination, gas and bloating … It is VERY timely to serve maternal and newborn health. It can be deeply rewarding for them, and for you.
Learn to nourish a mother's ability to serve her family in dynamically evolving consciousness, vital health, and emotional stability – according to Nature's little understood plan. Learn to help mothers and babies with practical methods, from time-tested wisdom and from current research.
Are you a perinatal care practitioner?  We train doulas, massage therapists, Ayurvedic, medical and other health providers in three certification options and a growing offering of advanced studies.  More than 2/3 of our courses can be taken via the web interface, in the comfort of your own home, saving you time away from your family and saving you costs in travel and lodging.